Refinishing Hardwood Floors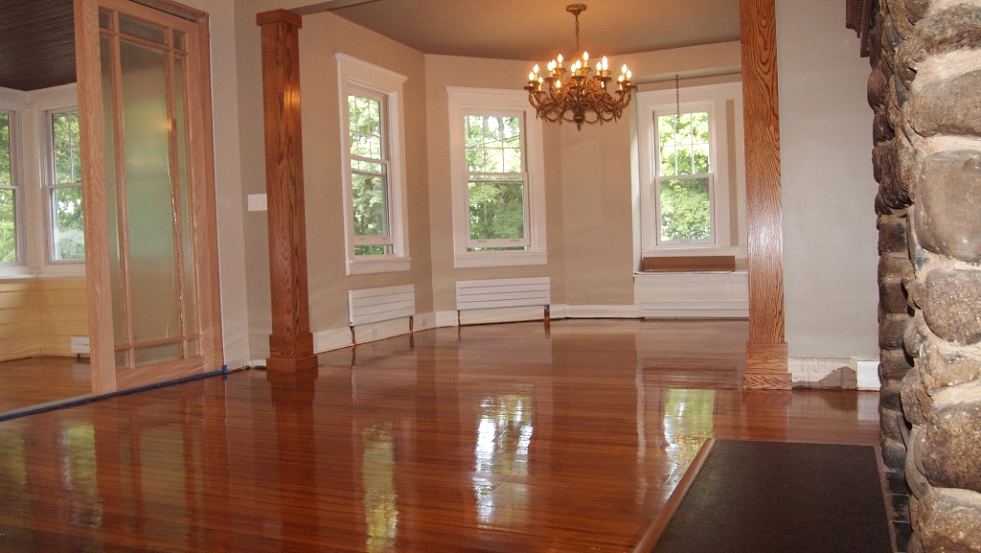 Hardwood floor refinishing companies in the Ottawa / Gatineau region.
If your hardwood floors are looking a little worse for wear or you want to update your home or space, hardwood floor refinishing is a great, cost effective option that keeps your original hardwood intact and lasting longer.
Our experts at Broom Construction can do hardwood floor repair for any damaged or warped boards and refinish your hardwood, even staining it a different colour to help suit the style of your room.
We use a floor sander for floors that have deeper scratches or can scuff sand more superficial scratches and wear. We then buff the flooring and vacuum to pick up all dust. After this, we apply several coats of polyurethane, which can be done in one day and your hardwood flooring looks brand new. Regular maintenance of applying a fresh coat every two years and your flooring will never wear out.
Give us a call for a free, no obligation refinishing hardwood flooring estimate.
CONTACT US
1.888.508.3005
69 Valley Drive
Wakefield, Quebec J0X 3G0
info@broomconstruction.com